Men at Arms + Towers, 20 pop
Build Overview
expand_more
3
Queue up Villagers
Queue up as many Villagers as you can in your Town Center
2 Houses
Two Villagers build one, one Villager builds the other
subdirectory_arrow_right

When finished, send them to Sheep
4-6
Sheep
Send your new Villagers to Sheep
7-9
Lumber Camp
Send your new Villager to build a Lumber Camp
subdirectory_arrow_right

When finished, send them to Wood
Wood
Send your new Villagers to collect Wood
10
Lure Boar
Send your new Villager to lure the nearest Boar
11-12
2 Houses
Two Villagers build one, one Villager builds the other
subdirectory_arrow_right

When finished, send him to Food under the TC
Sheep/Boar
Send your new Villagers to Sheep or Boar
13
Lure 2nd Boar
Send one of your Villagers collecting from Boar to lure your 2nd Boar
14-17
Mill
Send your new Villager to build a Mill next to your Berries
subdirectory_arrow_right

When finished, send them to Berries
Berries
Send your new Villagers to Berries
18-19
Sheep/Boar
Send your new Villagers to Sheep or Boar
20
Barracks
Build a Barracks
subdirectory_arrow_right

Then collect wood from a straggler.
Loom
Research Loom in your Town Center
Send 5 vils to collect 50 gold. (Don't build a mining camp.)
After that you will have 100 gold for 3 Militia and Man at Arms upgrade.
subdirectory_arrow_right

Train 3 Militia while advancing to the Feudal Age.
(Stone) Mining Camp
Send 4 vils to build a Mining Camp on Stone.
subdirectory_arrow_right

Send another 4 full HP vils forward.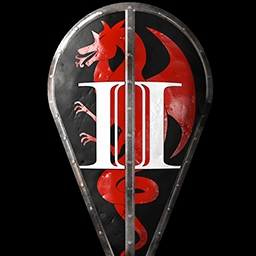 Feudal Age
21+
At hitting Feudal Age immediatelly research M@A and start bulding Towers with your 4 forward vils.
Queue up Villagers
Queue up as many Villagers as you can in your Town Center
subdirectory_arrow_right

To advance to the Castle Age you will sell your remaining stone to get 200 gold.