Khmer ballista wood-chop suprise attack
Build Overview
expand_more
3
Queue up Villagers
Queue up as many Villagers as you can in your Town Center
2 Houses
Two Villagers build one, one Villager builds the other
subdirectory_arrow_right

When finished, send them to Sheep
4-6
Sheep
Send your new Villagers to Sheep
7
Lumber Camp
Send your new Villager to build a Lumber Camp
subdirectory_arrow_right

When finished, send them to Wood
8-10
Lumber Camp
Send your new Villager to build a Lumber Camp
subdirectory_arrow_right

When finished, send them to Wood
11
Wood
Send your new Villagers to collect Wood
12
Lure Boar
Send your new Villager to lure the nearest Boar
13
House
Send your new Villager to build a house
subdirectory_arrow_right

Build a mill
14-15
Boar/deer
Send your new Villagers to Boar
16
Lure 2nd Boar
Send your new Villager to lure your 2nd Boar
2 Houses with berry vil
Two Villagers build one, one Villager builds the other
subdirectory_arrow_right

When finished, send them to berries
17-20
Boar
Send your new Villager to Boar
21
(Stone) Mining Camp
Send your new Villager to build a Mining Camp next to your Stone
subdirectory_arrow_right

When finished, send them to Stone
22-23
Stone
Send your new Villagers to mine Stone
24
(Gold) Mining Camp
Send your new Villager to build a Mining Camp next to your Gold
subdirectory_arrow_right

When finished, send them to Gold
25-27
Gold
Send your new Villagers to mine Gold
Once deer depletes, send 1-2 more villagers to stone/berries (until you have ~6)
When sheep depletes, send 3 villagers to new wood
Send the rest of vils who were under tc to build as many far
Queue Feudal Age
Queue Feudal Age in your Town Center
Once you have 60 wood, send one vil from wood to build a farm
Build more farms
(keep at least 6 on wood)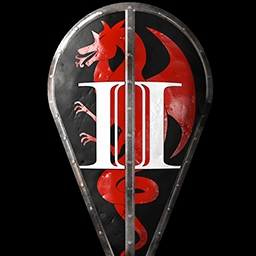 Feudal Age
?
Queue Castle Age
Queue Castle Age in your Town Center
Double-Bit Axe
Research Double-Bit Axe in a Lumber Camp
Horse Collar
Research in your Mill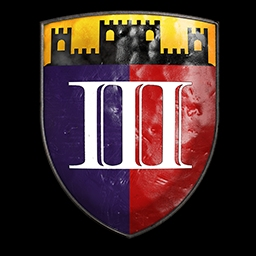 Castle Age
28
Keep training villagers (unless you lack food)
Send to wood/food
Take your stone villagers to build a castle
subdirectory_arrow_right

mine stone/gold
Keep training ballista elephants!
Build one stable, blacksmith (and market for tg)
use a wood vil
subdirectory_arrow_right

chop wood
Research husbandry/bloodlines/cav armor upgrades
Once you have enough ballistas (~10), ATTACK
don't forget that they can chop down wood.