Sicilian 1st Crusade Rush
Build Overview
expand_more
3
Queue up Villagers
Queue up as many Villagers as you can in your Town Center
2 Houses
Two Villagers build one, one Villager builds the other
subdirectory_arrow_right

When finished, send them to Sheep
4-6
Sheep
Send your new Villagers to Sheep
7-10
Wood
Send your new Villagers to collect Wood
11
Lure Boar
Send your new Villager to lure the nearest Boar
12-14
House
Send your new Villager to build a house
subdirectory_arrow_right

When finished, send them to build a mill
Mill
Send your new Villager to build a Mill next to your Berries
subdirectory_arrow_right

When finished, send them to Berries
Berries
Send your new Villagers to Berries
15
Lure 2nd Boar
Send one of your Villagers collecting from Boar to lure your 2nd Boar
16-18
Berries
Send your new Villagers to Berries
19-24
Lumber Camp
Send your new Villager to build a Lumber Camp
subdirectory_arrow_right

When finished, send them to Wood
1 villager to build a House
Send your new Villager to build a house
subdirectory_arrow_right

When finished, send them to wood
1 villager to build a House
Send your new Villager to build a house
subdirectory_arrow_right

When finished, send them to wood
Wood
Send your new Villagers to collect Wood
25-26
(Gold) Mining Camp
Send your new Villager to build a Mining Camp next to your Gold
subdirectory_arrow_right

When finished, send them to Gold
27-28
(Stone) Mining Camp
Send your new Villager to build a Mining Camp next to your Stone
subdirectory_arrow_right

When finished, send them to Stone

subdirectory_arrow_right

Take 3 from food to stone and make 4 farms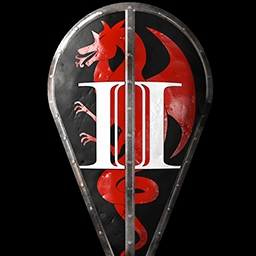 Feudal Age
29-30
Queue up Villagers
Queue up two villagers either before Feudal Age is done researching or after. Send them to stone.
Blacksmith
Build a Blacksmith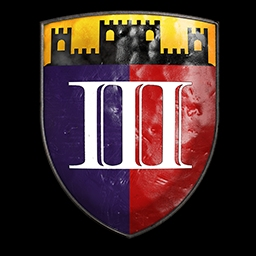 Castle Age
30
Double-Bit Axe
Research Double-Bit Axe in a Lumber Camp
Stone Mining
Research Stone Mining at your Mining Camp
Re-order your economy during Castle Age Research
subdirectory_arrow_right

Take three villagers from berries to stone.

subdirectory_arrow_right

Take two villagers from berries to Gold.

subdirectory_arrow_right

After the sheep are finished, Take two villagers from sheep and send them to wood.

subdirectory_arrow_right

Any villagers left on berries or sheep should be converted to farmers
?
DO NOT QUEUE any New Villagers
After Castle Age has finished researching.
To do the following steps, you will have to abuse the marketplace
subdirectory_arrow_right

Build a Castle

subdirectory_arrow_right

Build three Town Centers
subdirectory_arrow_right

While 1st Crusade is researching, build another Town Center