Berber 25+2pop Knight Rush
Build Overview
expand_more
3
Queue up Villagers
Queue up as many Villagers as you can in your Town Center
2 Houses
Two Villagers build one, one Villager builds the other
subdirectory_arrow_right

When finished, send them to Sheep
4-6
Sheep
Send your first six Villagers to Sheep
7-10
Lumber Camp
Send your 7th Villager to build a Lumber Camp
subdirectory_arrow_right

When finished, send them to Wood
4 on Wood
Send three more Villagers to collect Wood for four total lumberjacks.
11
Lure Boar
Send your 11th Villager to lure the nearest Boar
12-14
House
Send your 12th Villager to build a house
subdirectory_arrow_right

then to work on your Mill.
Mill
Send your 13th Villager to build a Mill next to your Berries
subdirectory_arrow_right

When finished, send them to Berries
3 on Berries
Send another Villagers to Berries for three total foragers.
15
Lure 2nd Boar
With your 15th Villager, lure your second Boar
16-17
+2 on Berries
Send two more Villagers to Berries for 5 total foragers.
18-20
+3 to Boar
Send three more villagers to collect Food from Boar under TC.
Once your 2nd Boar depletes:
7 Hunters → Sheep
After your 2nd Boar is finished, continue on Sheep with 7 Villagers.
Once your 2nd Boar depletes:
4 Hunters → Mill on Deer
Pull off 4 Hunters from under TC and send them to build a mill on your deer patch; proceed to hunt deer.
subdirectory_arrow_right

This build works with both a 3-deer and a 4-deer patch.
21-22
+2 to Wood
Send two more Villagers to collect Wood
23-24
Gold Mining Camp
Send your next Villager to build a Mining Camp next to your Gold
subdirectory_arrow_right

When finished, send them to Gold
2 on Gold
Send your last Villager to mine Gold for 2 total gold miners.
Loom
Research Loom in your Town Center
Queue Feudal Age
11:20 will be our ideal time for reaching the Feudal Age.
House and Barracks
Shortly after clicking up, pull off a shepherd to build a House and a Barracks.
subdirectory_arrow_right

Start building the House at 39% to Feudal for perfect timing!
While advancing, about 60% to Feudal:
Your last Sheep will run out.
Send your Shepherds to the following resources:
subdirectory_arrow_right

2 → Wood on your Lumber Camp

subdirectory_arrow_right

1 → Gold

subdirectory_arrow_right

3 → Wood on stragglers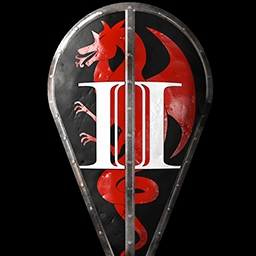 Feudal Age
24
Stable
Build a Stable with your Barracks builder.
Blacksmith
Build a Blacksmith with a Villager from stragglers.
Once 100 wood becomes avaible:
2nd Lumber Camp
Send your Villagers from straggler trees to build a second Lumber Camp.
subdirectory_arrow_right

When finished, send them to Wood
25-26
+2 to Gold
Send your two Feudal Age Villagers to mine Gold.
Queue Castle Age
Our ideal Castle Age uptime will be 14:50.
2 Feudal Builders → 2nd Lumber Camp
Send your two builders to Wood on your second Lumber Camp.
subdirectory_arrow_right

When finished, send them to Wood
While advancing, whenever 60 wood becomes available:
↑ ~7 Farms
Build 7-8 farms whenever wood becomes avaible. Use your Deer Hunters and Foragers once they fall idle. You can also pull off some Villagers off your 1st Lumber Camp. The numbers below are just an example.
As soon as 100 food becomes available:
Double-Bit Axe
Research Double-Bit Axe in a Lumber Camp. Prioritize this over adding an extra Farm.
Once your have ~7 Farms, save up some wood for:
2nd Stable
Build a second Stable with a Berry or Wood Villager. Also add 1-2 more Houses.
subdirectory_arrow_right

For perfect timing, start building at the Stable 73% to Castle Age.

subdirectory_arrow_right

After starting the buildings, continue to add more Farms!
Bloodlines
Research Bloodlines in your first Stable.
subdirectory_arrow_right

If you start it before 73% it should finish before Castle Age.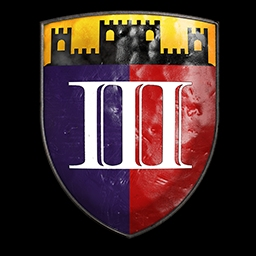 Castle Age
26
Knights!
Queue Knights in both Stables. Keep them queued as resources come in.
27-34
+5 to Gold
Add another 5 Villagers to Gold. 10 on Gold is enough to sustain two Berber Stables producing Knights.
↑16 on Farms ↓8 on Wood
Keep sending Villagers from Wood to Farms. You'll need 16 Farmers to keep your TC and Stables producing.
34+
Your call!
Builds ends here! You have the necessary economy to keep two Stables and one TC producing non-stop. It is up to you whether you want to add economy or military from here!