Hera's 20 vill scout rush
Build Overview
expand_more
3
Queue up Villagers
Queue up as many Villagers as you can in your Town Center
2 Houses
Two Villagers build one, one Villager builds the other
subdirectory_arrow_right

When finished, send them to Sheep
4-6
Sheep
Send your new Villagers to Sheep
7
Lumber Camp
Send your new Villager to build a Lumber Camp
subdirectory_arrow_right

When finished, send them to Wood
8-9
Wood
Send your new Villagers to collect Wood
10
Lure Boar
Send your new Villager to lure the nearest Boar
subdirectory_arrow_right

When finished, send them to sheep/boar
11
House
Send your new Villager to build a house
Mill
When finished, send him to build a mill
subdirectory_arrow_right

When finished, send them to Berries
12-14
Berries
Send your new Villagers to Berries
15
Lure 2nd Boar
Send one of your Villagers collecting from Boar to lure your 2nd Boar
subdirectory_arrow_right

When finished, send them to sheep/boar
16
Sheep/Boar
Send your new Villagers to Sheep or Boar
17
House
Send your new Villager to build a house
subdirectory_arrow_right

When finished, send them to Wood
18
Sheep/Boar
Send your new Villagers to Sheep or Boar
19
Wood
Send your new Villagers to collect Wood
20
Lumber Camp
Send your new Villager to build a Lumber Camp
subdirectory_arrow_right

When finished, send them to Wood
?
Loom
Research Loom in your Town Center
?
Queue Feudal Age
Queue Feudal Age in your Town Center
4 from sheep to wood
Take 4 villagers from the finished boar to the new lumber camp.
6 kill sheep
The remaining 6 villagers by TC will do sheep one by one
Barracks
Take 1 villager from wood to do Barracks at 60% of feudal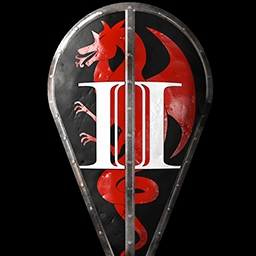 Feudal Age
?
Horse Collar
Research in your Mill
?
Double-Bit Axe
Research Double-Bit Axe in a Lumber Camp
21
Stable
Build a Stable with a new villager and the villager that made barracks.
Make farms and chop straggler trees.
At this point you will be running out of sheep. Start making farms with the TC villagers and send those who can't to shop straggler trees.
Stable villager makes a house and then wall.
The other one that finished stable will go back to wood.
22-..
Farms
Send your new Villagers to build Farms next to your Town Center or Mills
Keep making farms and then get gold.
At this point keep seeding farms and making scouts. At some point put 3 new vills to gold so you can go up.
subdirectory_arrow_right

The walling villager will eventually make blacksmith.